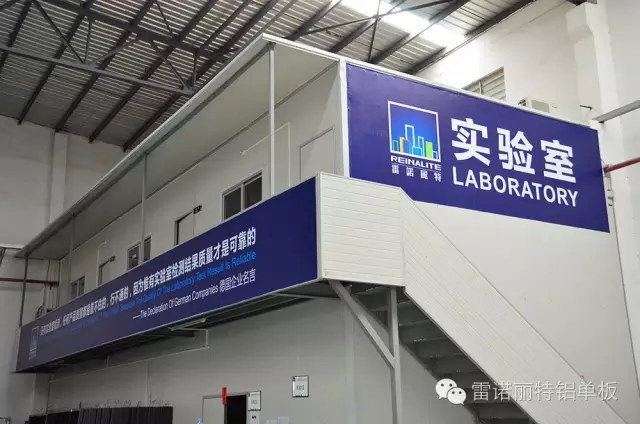 Behind every successful man, there must be a woman, and every one that pays attention to the quality of the product must have a modern laboratory.
Next, let's go into the lab of the lab and see how many kinds of tests it is going to deliver to the customer's hands before they leave the factory.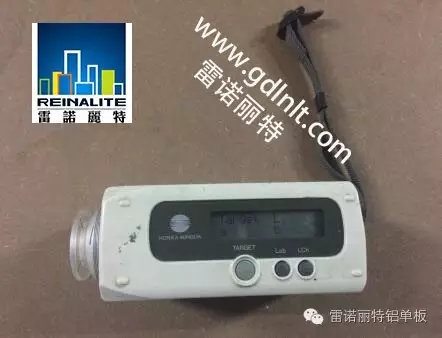 Minolta colorimeter and color difference detection of each batch of each project board, to ensure uniformity of colour.
Film thickness tester, the role is to detect the film thickness of each batch of products are up to standard.
In accordance with the national standard to perform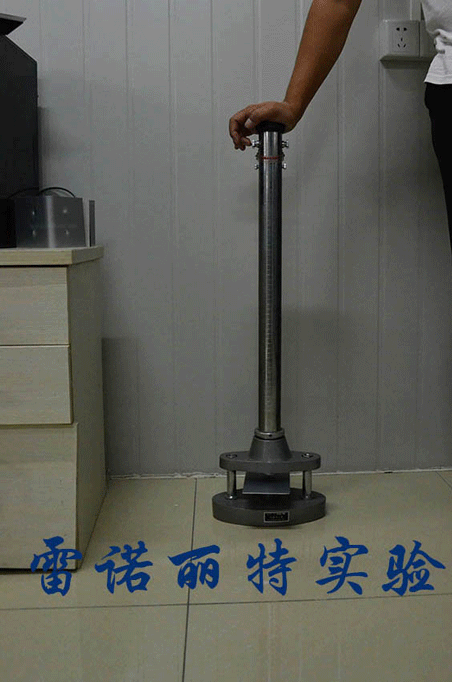 Impact tester,by the impact of aluminum free fall striker 50kg single board test, after the impact of single aluminum plate paint adhesion ability.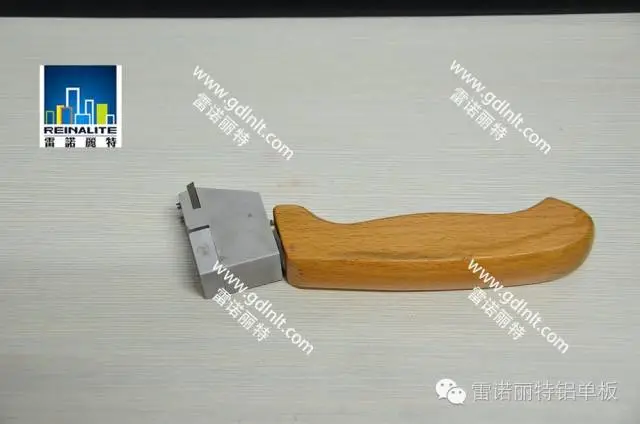 One hundred Case Knife, The single aluminum plate surface scraping scratches, paint performance test.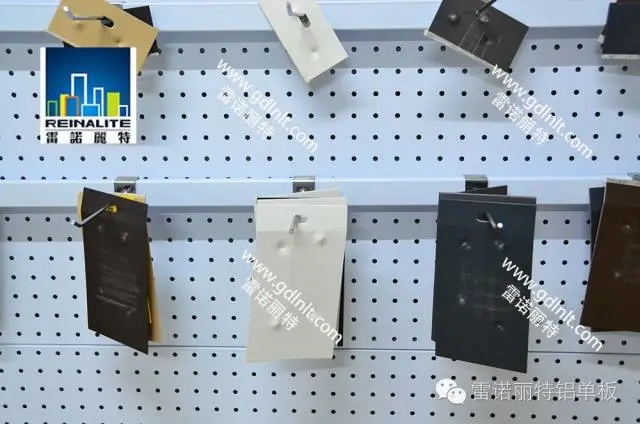 By means of Impact test and One hundred Case Knife aluminum sheets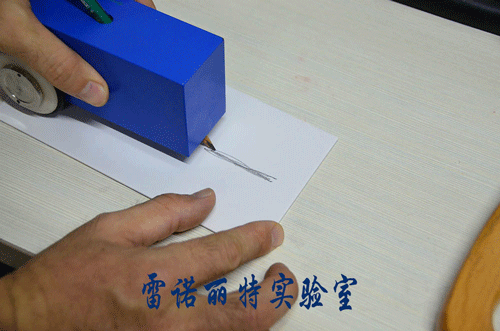 The pencil scratch tester, test of single aluminum plate coating deformation resistance.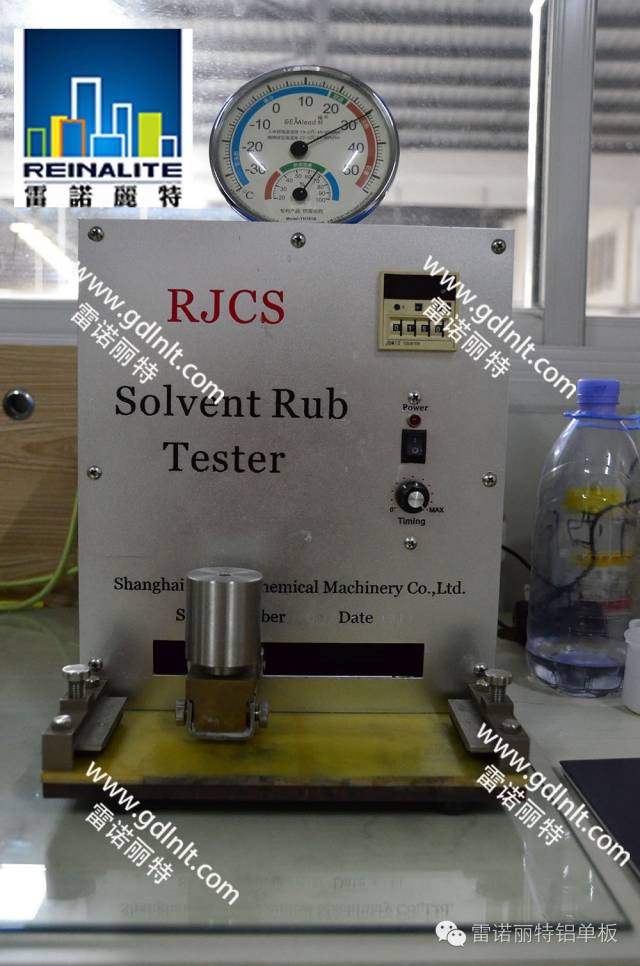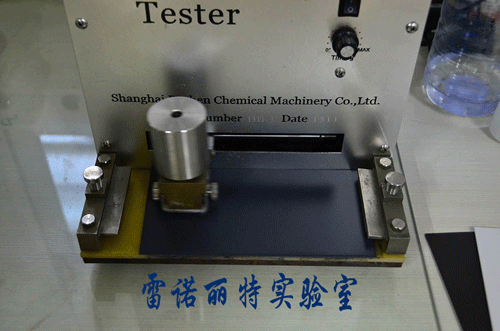 The friction testing reagent of butanone, methyl ethyl ketone reagent is placed in the head by friction test, friction 150 times or more, the chemical stability of the strong oxidation test of coatings on the surface of butanone.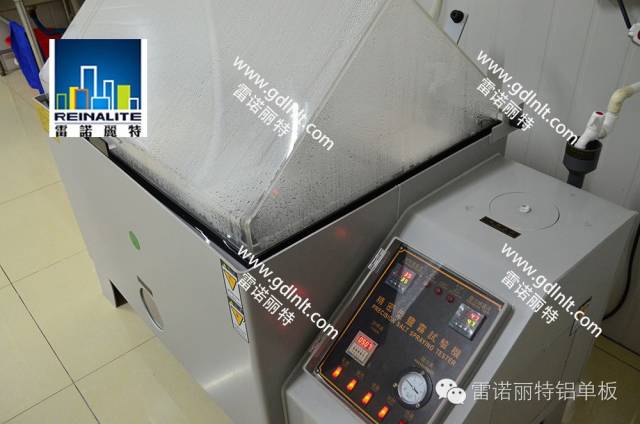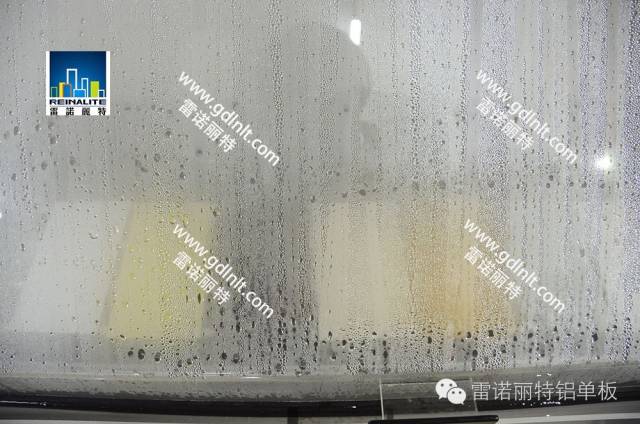 The salt spray test. Salt fog test is a major environmental test using salt spray test equipment to create artificial salt fog environment conditions to test products or metal material corrosion caused by salt fog environment. To carry out the assessment of the quality of salt spray corrosion products. Compared with the natural environment, the concentration of salt the salt spray environment of chloride, can be several times the general natural environment of salt fog content or a few times, the corrosion speed is greatly improved by salt spray test on the product, the results of the time is greatly shortened.
沸水实验,用100°C的热水煮铝单板,看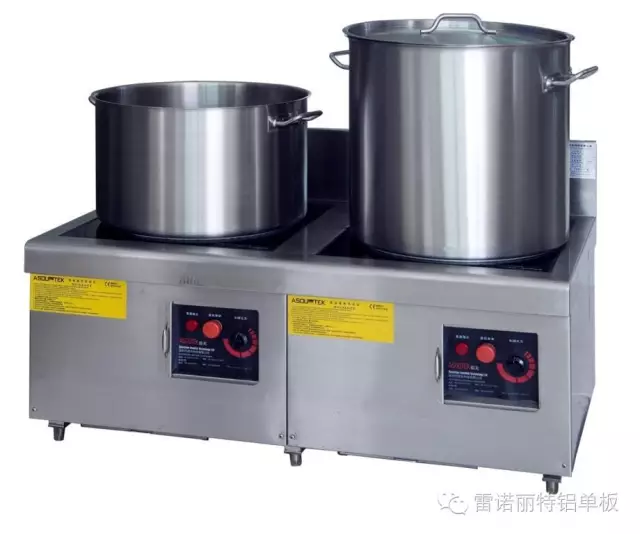 Boiling water experiment, with 100 degrees C hot water to cook aluminum veneer, see the aluminum veneer surface coating change and fall off.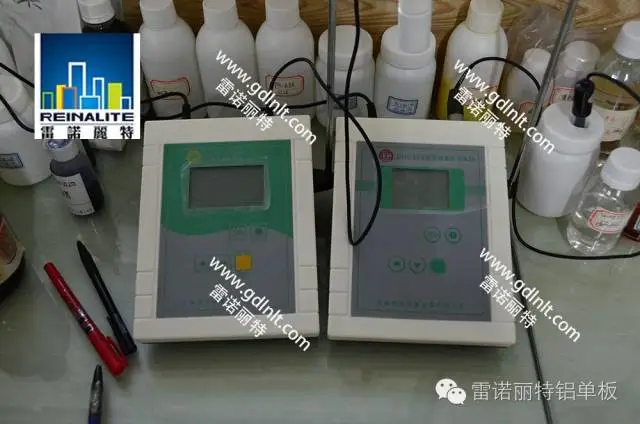 Discussion of pH and conductivity, test pH value and conductivity.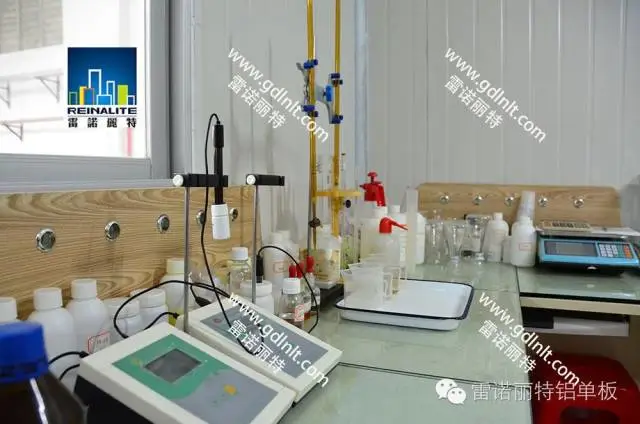 Dissolution reagent for testing various properties.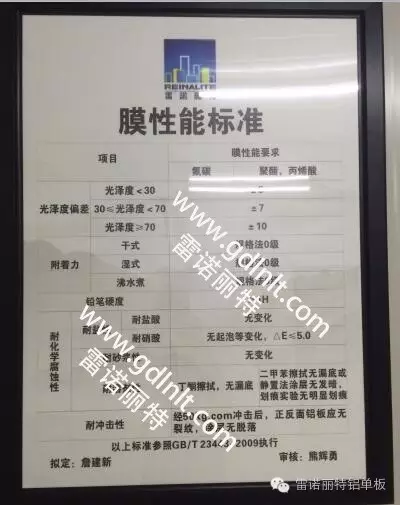 膜性能标准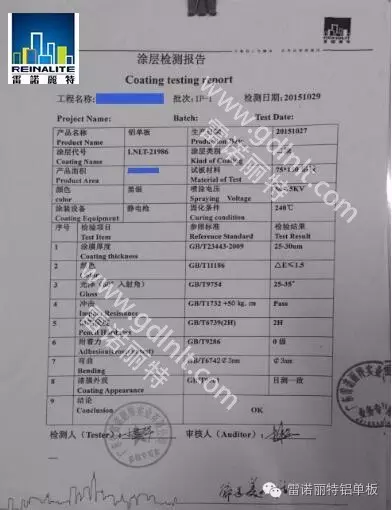 Each batch of products should be issued a test report, in order to deliver to the customer is responsible for the product, responsible for their own, responsible for the customer.
International Standardization Organization International Standard ISO9001:2008 product certification.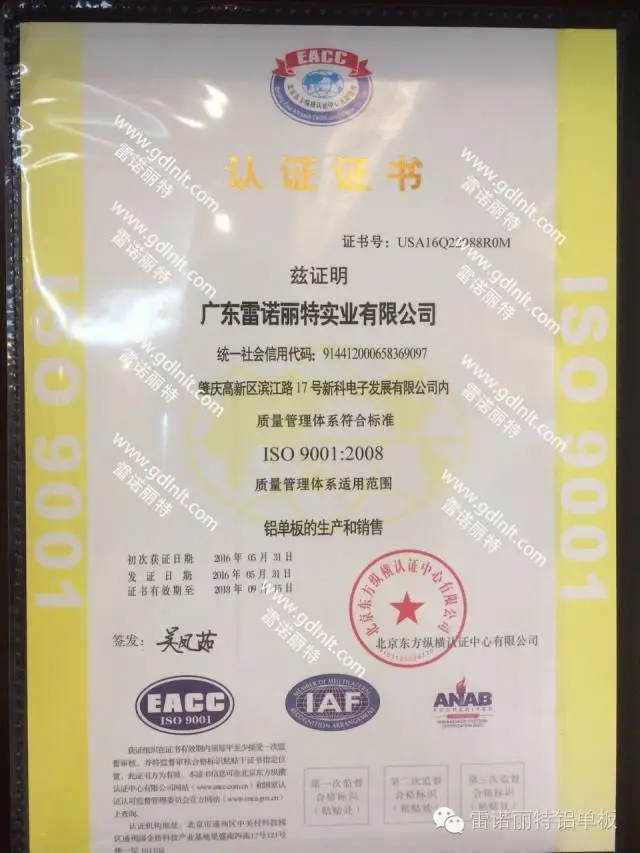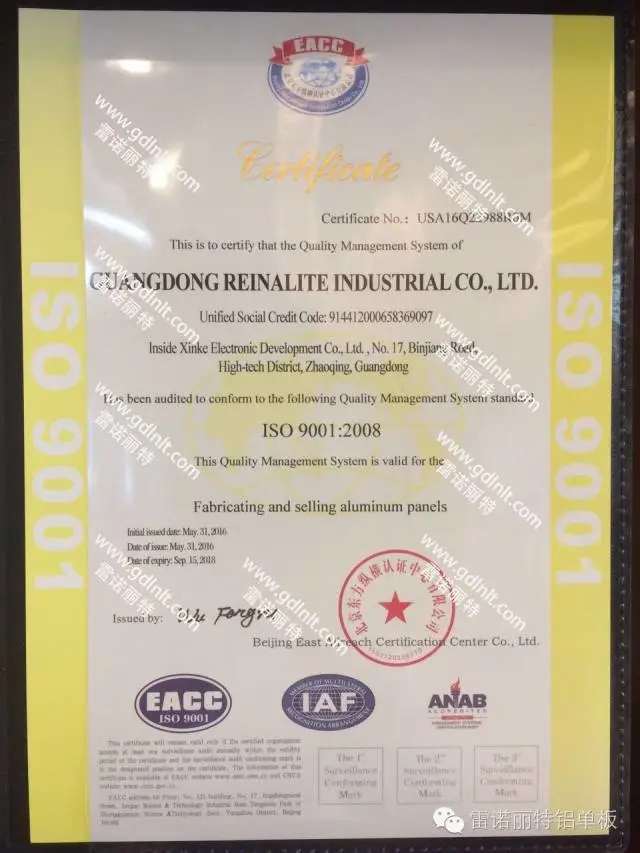 SGS general notary public certification body for our 3003 aluminum raw material certification.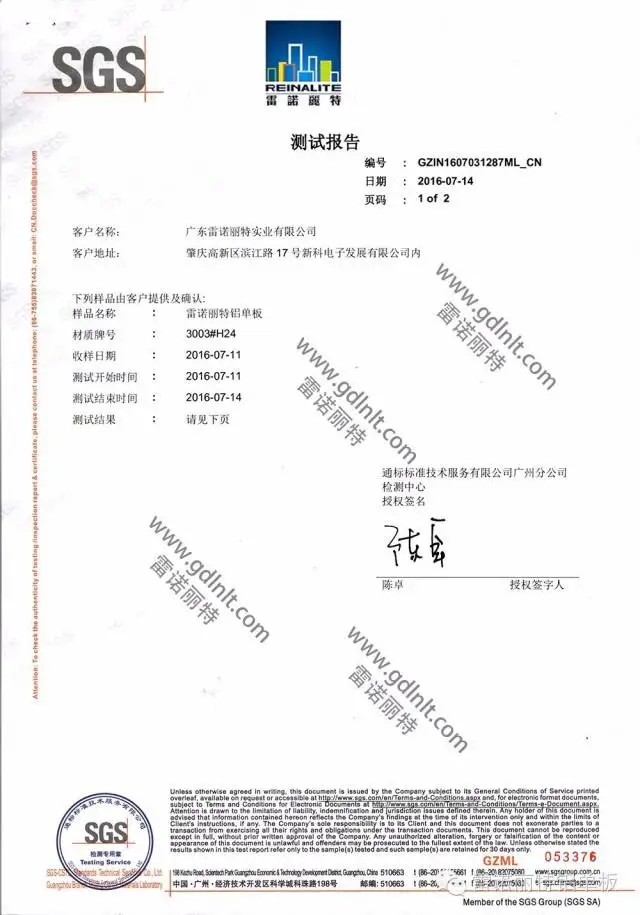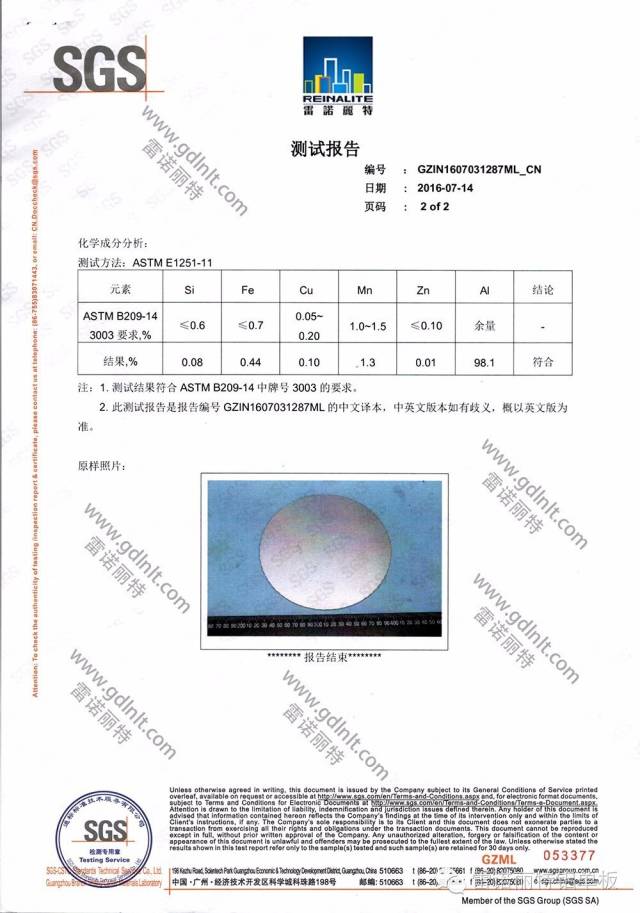 中国建材检验认证集团对我司的产品检验